Available for enterprise or personal use
On premise, cloud based, or personal usage, we can do it all.


200,000
Correct verifications

1,800+
Misfeeds prevented
Complete care
from mother
to baby
Feed the right baby, the right bottle, at the right time. Prevent misfeeds and provide optimal care and detect errors before it occurs.
Increase infant safety, eliminate workflow inefficiencies, increase infant care time.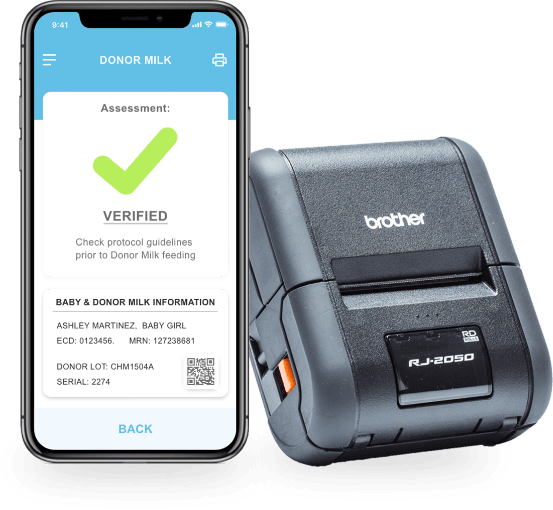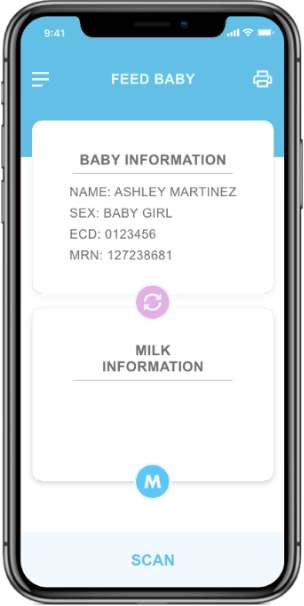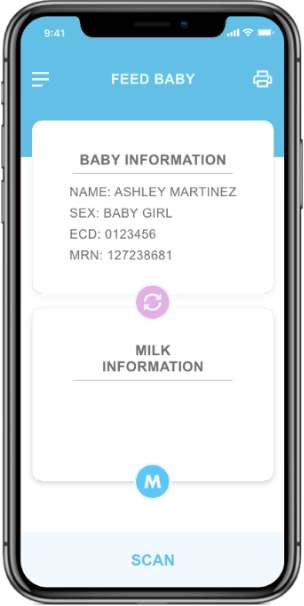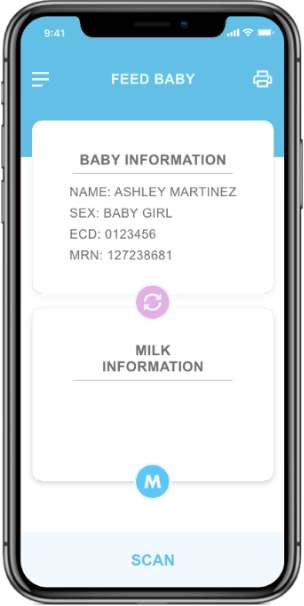 Track and record all activity
Our Proprietary mobile gateway server was created with hospitals, healthcare providers and interoperability in mind. Through our H-Gateway web portal, administrators can manage users, track customizable data and ensure compliance for auditing purposes.

"Since the implementation of Mother's Milk, we've had no feeding errors. It has brought a higher level of quality to our patient care and I would strongly recommend this application to other hospitals who offer breast milk to their patients."
DEANA KUHLMAN / RNC-NICU, BSN
Nursing Supervisor