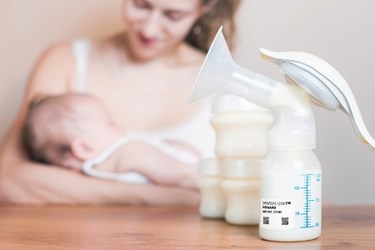 Mobile Patient ID And Verication At The Point Of Care Reduces Risk, Enhances Patient Safety
Recently we were featured on the Health IT Outcomes and Business Solutions By John Oncea, editor on the benefits of Mobile Patient ID and Verification.
John writes that "While a majority of hospitals use barcode scanning and mobile printing systems, many are not using the technology to its full potential. With newer, more innovative mobile applications now available in the marketplace, hospital clinicians and technicians across all departments are being empowered to improve the quality of patient care and enhance workflow efficiency. One type of mobile technology that has proven especially valuable is software systems using barcoded labels and patient wristbands to authenticate both specimen and patient ID at the point of care"
Also on the article was a brief Q&A with Ravi Panjwani, VP Marketing and Product Management Brother Mobile Solutions. He "describes how one West Coast hospital deployed a simple patient identification and verification application in its Neonatal Intensive Care Unit (NICU) to help immediately improve neonatal safety. The innovative Mother's Milk application was developed by Rapid Healthcare and uses Brother TrustSense™ wristband and label printer. The Mother's Milk application ensures every bottle feeding given to one of the NICU's premature infants is the right match, as verified at the actual point of care. Panjwani explains how the Mother's Milk system works and why this kind of application is so critical to the hospital's NICU."
Q: Can you explain why Rapid Healthcare developed its Mother's Milk application on a mobile platform, and how and why this app came to be implemented in one of the largest NICU environments in California?
Panjwani: Rapid Healthcare's software platform and applications are designed specifically for mobile devices — smartphones and tablets — with the intent of making it faster and easier for physicians, nurses, technicians, and other hospital personnel to instantly verify at the point of care that a patient's ID is a match for the procedure about to be performed. Essential to the efficiency of this mobile system are easy-to-use, on-demand mobile printers, which are used to print clear, legible wristbands and specimen labels.
According to Anton Ansalmar, Rapid Healthcare's founder and president, the Mother's Milk mobile application was developed to reduce risk and improve neonatal safety by preventing potential misfeeds in the preparation and administration of mothers' breast milk for infants in the NICU. The initial pilot hospital environment for the Mother's Milk applications was in a busy Neonatal ICU, with 55 beds and 160 nurses.
Ansalmar also explained why patient identification and verification is so important, saying, "Our Mother's Milk app is especially critical for premature infants in the NICU, as well as for full-term babies born with conditions requiring intensive care, because their delicate systems can be harmed or compromised by being fed the wrong mother's milk."
Read more of the Q&A at the following link. Registration is required.
http://www.healthitoutcomes.com/doc/mobile-patient-id-and-verification-at-the-point-of-care-reduces-risk-enhances-patient-safety-0001