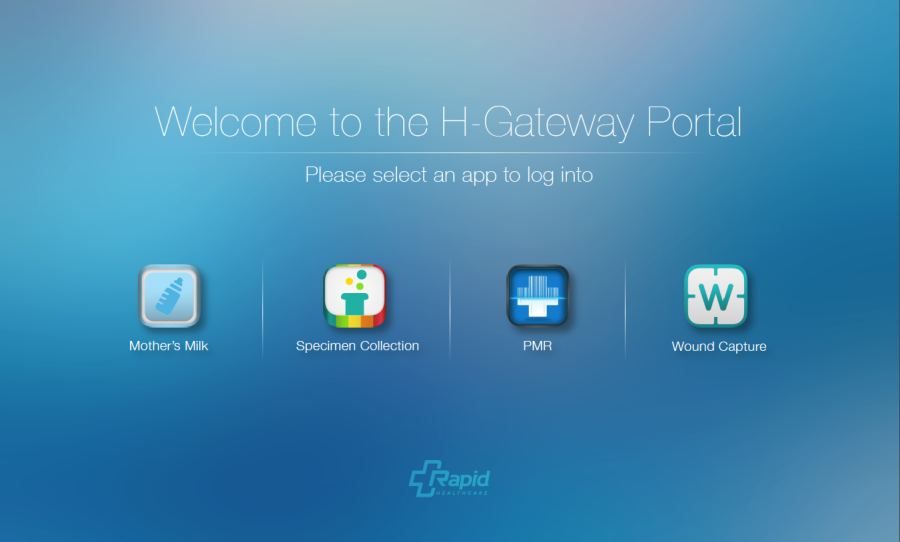 It's now time that we at Rapid Healthcare decided to focus on our product road map this year, as we have been quite busy with so many external client projects. The H-Gateway server supports our innovative mobile healthcare solutions and is designed to integrate seamlessly into an existing hospital infrastructure. Rapid's H-Gateway 1.0 was a on-premise server that was built using open source technology (full stack solution) to help with the integration of our apps with hospitals and healthcare medical record providers (EMR/EHR's).
H-Gateway 1.0 was delivered as an on-premise server for security purposes and to fall inline with the hospital's HIPAA rules. However with H-Gateway 2.0 Rapid plans to offer both an on-premise and a secure cloud (Amazon Web Services (AWS)) based platform. One of the key benefits of cloud computing is the opportunity to replace up-front capital infrastructure expenses with low variable costs that scale to support the multiple applications. Giving you the customer lower ROI and no longer the need to plan for and procure servers, maintain them and other IT infrastructure needs that may take weeks or months in advance to setup. Instead, you can instantly spin up hundreds or thousands of servers in minutes and deliver results faster to your end users.
Our cloud platform of choice is Amazon Web Services(AWS) which provides a highly reliable, scalable, low-cost infrastructure platform in the cloud that powers hundreds of thousands of businesses in 190 countries around the world. With data center locations in the U.S., Europe, Brazil, Singapore, Japan, and Australia. We plan to offer our customers low, pay-as-you-go pricing with no up-front expenses or long-term commitments. We are able to build and manage a global infrastructure at scale, and pass the cost saving benefits onto you in the form of lower prices.
AWS is a secure, durable technology platform with industry-recognized certifications and audits: PCI DSS Level 1, ISO 27001, FISMA Moderate, FedRAMP, HIPAA, and SOC 1 (formerly referred to as SAS 70 and/or SSAE 16) and SOC 2 audit reports. AWS services and data centers have multiple layers of operational and physical security to ensure the integrity and safety of your patient related data.